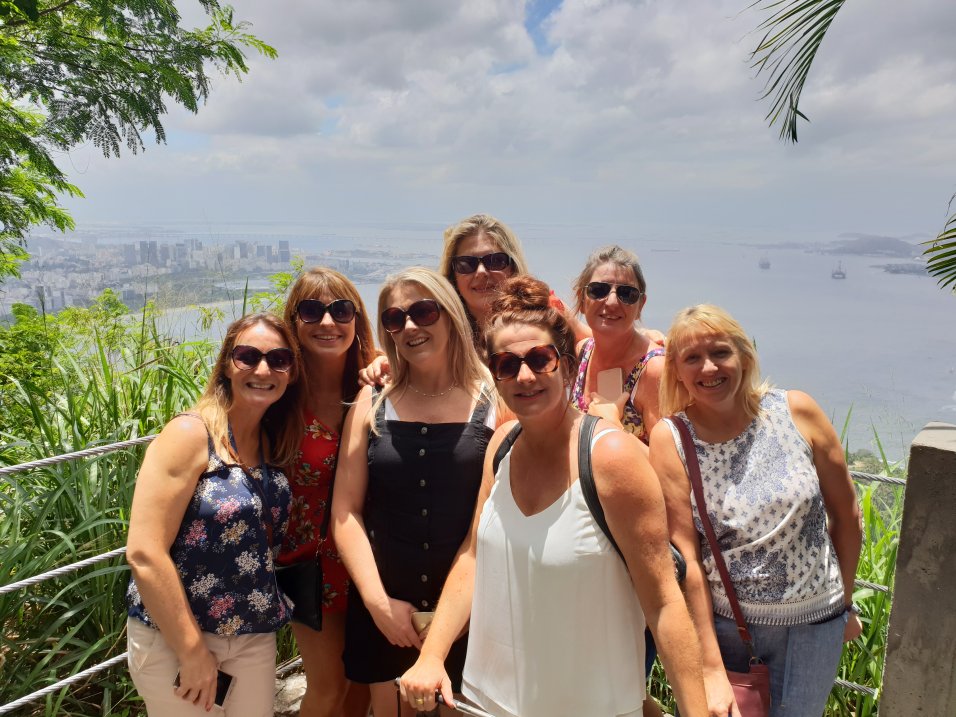 Group
My amazing journey started in Rio after an 11 hour flight which was direct with British Airways from Heathrow. Rio is definitely an iconic city with the cosmopolitan atmosphere with beautiful landscapes and beaches. It has a unique location between green mountains on one side and crystal clear seas on the other. It is an ideal start to a trip to Brazil and I recommend a 2-3 nights here staying at either the Belmond Copacabana, Athena or Sofitel Ipanema or Sheraton Grand Rio for families as it is the only resort hotel. For tours and things to see a must is Christ the Redeemer, Sugar Loaf Mountain, Selaron Steps and Forest Jeep tours and carnival.

View from the Sheraton Grand Rio Hotel

View from the Sheraton Grand Rio Hotel
The Brazilians certainly know how to party with numerous bars and nightclubs my favourite been the Rio Scenarium with Samba dancing, live music and great food and voted within the top 10 nightclubs in the world.

Rio Scenarium
Don't forget to try a Caipirinhas which is the iconic refreshment cocktail in Rio and people drink this day and night it is made with lime, sugar and cachaça.
Fogo De Chao is a definite must for a true Brazilian meal.
Whilst you are in Brazil I would also recommend flying From Rio to Manus airport which is a 4 hour flight and start your adventure at the Amazon, I recommend staying here for 4 nights. This huge area of rainforest and waterways covers six of Brazil's states, stretching from the Atlantic Ocean, all the way to the Peruvian, Columbian and Bolivian Borders. You can either stay in an amazon lodge or take a cruise. Some of the must do's are meeting the communities, Piranha fishing, nature walks to see the monkeys and caimans.
Another amazing area to explore is Iguazu Falls it is a series of waterfalls and borders between Brazil, Argentina and Paraguay. It is one of the most dramatic and awe inspiring sights in all of South America. You can fly from Rio in 2 hours. There are two properties to stay at in this national park and both have views, Belmond Das Cataratas which is in Brazil and Melia Iguazu in Argentina from either of these you have access to the park when all the tourists have left. The falls are amazing to see but also the river rafting and helicopter tours are a must and the bird park has 300 birds and 200 different species.
Another area to visit is the Brazilian Pantanal, the world's largest freshwater wetland which straddles the border of Brazil, Paraguay and Bolivia. It is regarded as the best place to spot wild animals in the whole of South America. You can spot Caiman, Howler Monkey, Giant Otter, Anaconda, Marmoset, Tapir and some people are lucky enough to spot a Jaguar.
The Northeast coast of Brazil has some of the best beaches with a dramatic coastline. The area is made up of several major cities with colonial heritage and historical centres with a wide range of attractions. An hour drive from the Recife airport is Nannai Beach Resort and spa. The accommodation has rooms with their own private pool. It is very popular for honeymooners and it is an all year round beach destination with temperatures around the 30's in the summer and 26/27 in the winter. Here you can dive with sharks. Even better, the average price of a 3 course meal is only £15 and the main language spoken is Portuguese.

Favelas Rio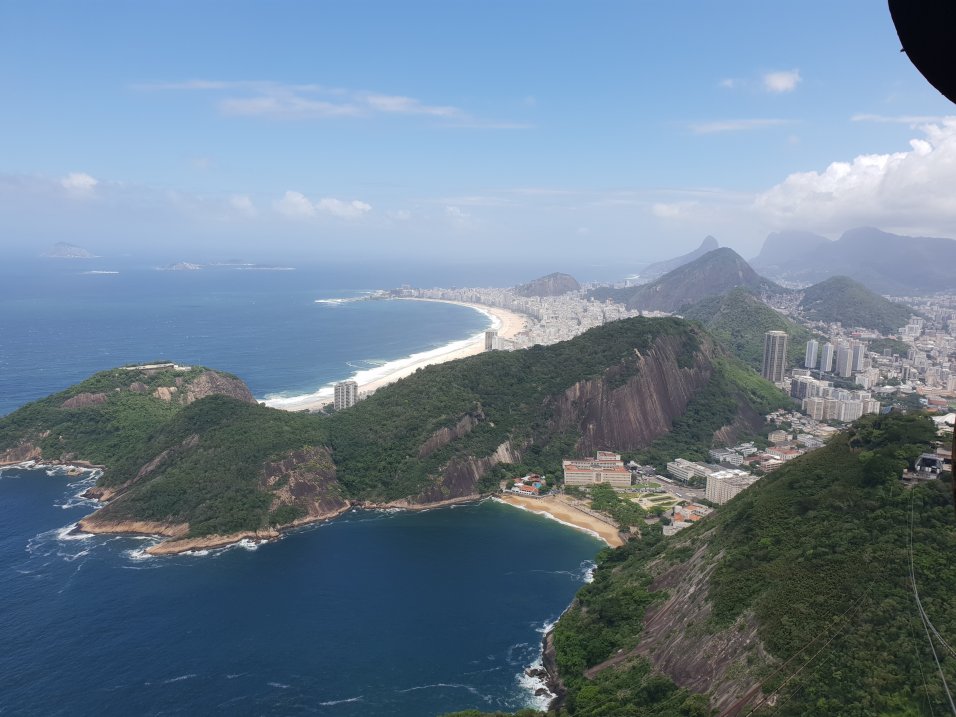 View from Sugarloaf Mountain

Christ The Redeemer, Rio
Staff Member: Gemma