Why book with us
Tailor made holidays
Experienced & Knowledgeable Staff
ABTA & ATOL licenced
Dedicated Holiday Planners
Payment Plans to Suit You
24 hour emergency number
Discover Mexico
With deep-rooted traditions, sleepy villages, jungles, waterfalls and ancient ruins – to white sandy beaches, warm seas, an abundance of water sports, Mexico is fiesta not to be missed.
Cancun & Riviera Maya
This sprawling resort has a downtown area with amazing markets, while the hotel area has restaurants, shopping malls and nightclubs. This is a lively international resort and has an intoxicating atmosphere.
Just a little further down the coast from Cancun is the Riviera Maya with colourful reefs making it ideal for those seeking snorkelling and scuba diving. You will find stylish bars, crystal clear waters and luxury hotels that stand side by side with natural wonders.
Yucatan Peninsula
This region boasts a number of soaring temples from Chichen Itza, Kabah, Uxmal and Coba. Campeche has wonderfully restored colonial buildings and it is a real delight to wander around this UNESCO city. Merida is a charming city with artistic roots and features a stunning cathedral, mansion and elegant properties dating from the 17th century. Celestun reserve is located 60 miles west of Merida where you can take a boat trip on the estuary and mangrove forests.
Chiapas
Located in the south of Mexico is where you find jungles surrounding temples. A must is the stunning Mayan ruins and waterfalls where locals shun modern fashion in favour of ponchos and traditional dress. At the heart of Chiapas lies the beautiful colonial town of San Cristobel de las Casas with cobbled street and markets. One of the most romantic and impressive Mayan cities is Palenque with its soaring pyramids and temples which appear to glow in the tropical sun.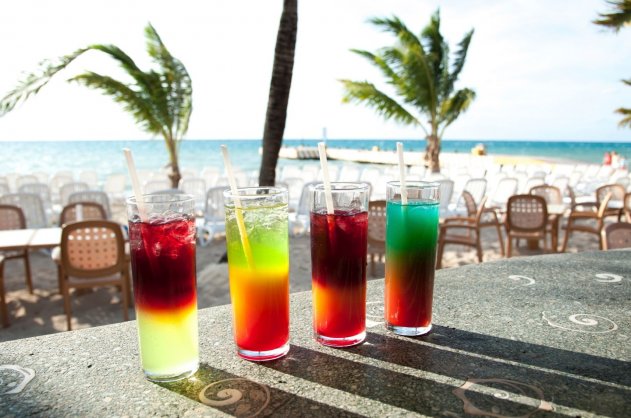 1

/6
1560602463Cocktails.jpg